CEO's Vision:
Company providing quality textile Products and maintaining an excellent Level of ethical and Professional standards. To become a leader of textile products in the local and International markets and to achieve the highest level of success.
Company Status:
"Sitara Chemical Industries Ltd – Textile Division" is Economically Significant Company (ESC) under management and supervision of diversified market leader in Chemical sector i.e.Sitara Chemical Industries Limited.
Mission:
To turnaround performance of the company into sustainable growth for the benefit of its stakeholders.
To stand the test of expectations of our valued customers redefining excellence with craft, creativity, professionalism and quality control.
To strive hard for boosting exports of the country to earn more foreign exchange to rebuild the economy.
Sitara Chemical Industries Ltd – Textile Division.
Sitara Chemical Industries Ltd has an enviable business history spread over more than three decade. From the modest start in 1992 with formation of "Sitara Chemical Industries Ltd – Textile Division" a leading yarn manufacturing unit forhuge local markets and indirect exporters of textile products to Far East, West and East Africa, North America, Latin America and Europe.
The unitcomprisesspinning capacity of around 28,512 spindles.
The company has improved its production and quality by enhancing back process capacity with state of the Art machinerysetup.Current BMR (Balancing Modernization and Replacement) includes induction of following machinery: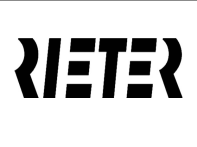 Blow Room – Rieter Swiss
Uster Jossi 2 with Magic Eye
Carding – Rieter Swiss
Drawing – Rieter Swiss
Auto Cone – Schlafhorst Germany
Murata Vortex Spinning 870 EX
Company makes sure it's product quality by up-to-date testing equipment as Uster Tester-6&Uster HVI-1000 for fiber testing,
Furthermore after Said BMR the management is also planning to double folds its current number of spindles in near future to maximize its production capacity for fulfillment of market gap in order to better compete its market contenders.
Sitara Chemical Industries Ltd – Textile Division (Spinning) can produce all sorts of blends like 100% Polyester, Viscose, Acrylic, PV, AV, PC, CVC, Recycled polyester Fiber& MVS yarn. Yarn that demand of our valuable customers, company enjoys a sound repute due to sustainable quality Production along with customer's satisfaction at both international and local textile forums.
Customer Satisfaction:
We are customer-driven; we go the extra mile to make sure our clients' expectations are met and exceeded on every issue. We partner with leading companies to arm ourselves with the latest technology and provide customers with innovative solutions in the most cost-effective manner available.
Certifications / Registration: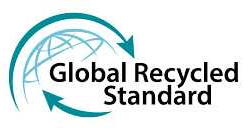 GRS:
Global Recycle Standard (GRS) is an international, voluntary, full product standard that sets requirements for third-party certification of recycled content, chain of custody, social and environmental practices and chemical restrictions. View Certificate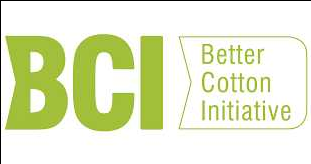 BCI:
Better Cotton Initiative (BCI) exists to make global cotton production better for the people who produce it, better for the environment it grows in and better for the sector's future. BCI aims to transform cotton production worldwide by developing Better Cotton as a sustainable mainstream commodity. View Certificate